We are constantly challenging the status quo, reinventing ourselves and venturing into new territories. We understand that in order to do that, we need to find people who share both our passion and core values: innovation, empowerment, and trust.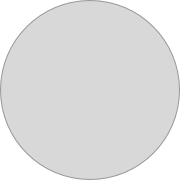 In my job it is very often about solving problems. This can be very challenging, especially when different areas come together. But at the same time I find finding solutions for (complex) problems very fulfilling.
employer value propositions
flexibility & trust
We embrace work-life integration and well-being. We place absolute trust in our team members to own their work and take responsibility for goal-driven execution. Our teams have
(1) Flexible Working Schedule,
(2) Hybrid Office/Home Office Model,
(3) Strong mentorship to nurture personal growth on the job
diversity & inclusion
We constantly foster a global outlook within our team-members, partners and the Group as a whole. Our workplace is truly pluralistic and inclusive. If you choose to work with us, you can expect:
(1) diversity
(2) respect
(3) mentorship for growth
learning & development
Our success over the last six decades has been due to initiatives started bottom-up, driven by the aspirational vision and determination of individuals inspiring teams and marketplaces. In order to strengthen ourselves as an inclusive and empowering place to work, we actively provide an intrapreneurial framework for everyone to grow professionally. We encourage team members to bring forth and develop ideas that create future sources of growth. We provide mentorship as well as resources needed to test those ideas.
compensation & benefits
We constantly evaluate market standards in order to make sure that we can offer competitive compensation packages in line with the progressive mindset and industry experience our team members dedicate to our purpose and mission. In addition to offering full health insurance coverage, we strive to provide balanced work-life packages and working arrangements.
careers
We do not take the word 'career' lightly and consider ourselves partners on your growth journey. We do not expect you to just do your job, we expect you to venture your own development path and work with us to align it with our Group goals. It then becomes our responsibility to provide you with the tools and resources to achieve our common goals. We are building innovative digital products and we want to work with open minds willing to make an impact.
we are at the heart of europe
Budapest | HUN
marquard hungary
Baar | CHE
marquard group